Boost your immune system
against bacteria and viruses like colds and flu
The Strongest Immune Booster
ImmunoShield contains a natural and safe immune-enhancing ingredient called Wellmune 1,3 1,6 beta glucans. And a strengthened immune system means you have increased protection against bacterial and viral infections.
Over £120 million worth of clinical research proves Wellmune strengthens the immune system –

see research page

.
When the Canadian Department of Defence tested over 100 immuno-enhancers, the patented Wellmune beta glucans in ImmunoShield were rated No.1 for effectiveness.
Comparative research shows that the natural beta glucans in Wellmune are more effective than Echinacea and other immune health supplements.
For these reasons, front-line medical staff in NHS hospitals were advised about the benefits of ImmunoShield through their in-house magazine.
So if you work closely with others in classrooms, offices and surgeries, or travel on crowded public transport, you should consider the clear benefits of building up your own and your family's immune strength.
Protection against viruses and other health threats
Your immune system is your first line of defence against colds, flu, viruses and bacterial infection. So to build up and strengthen your immunity against these and other health threats is a sensible priority. Never more so than now.
"Drug-resistant superbugs represent one of the gravest threats
in the history of medicine."  The Lancet 2013
"The rise of anti-microbial resistance is a global health crisis. This will be the end of modern medicine as we know it."  Margaret Chan, Director General of the World Health Organisation (WHO)

How ImmunoShield strengthens the immune system
Watch Dr Paul Clayton
explain with advice he gives at conferences all over the world
Published research demonstrates that the main active natural ingredient WellmuneTM stimulates the production and activity of macrophages and neutrophils, which are key components of the innate immune system. These immune cells then move faster and in increased numbers to foreign intruders and destroy them more effectively.
Macrophages are cells that recognise, engulf and destroy cells, organisms and substances that are potentially harmful (eg. bacteria, viruses and fungi).
Neutrophils are the most abundant cells in the innate immune system and part of your front line of killer cells operating against viral and bacterial threats.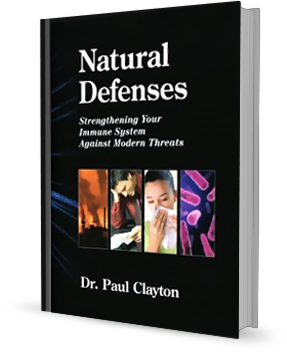 Read this FREE pdf by Dr Paul Clayton on the immune system and the clinical trials behind Wellmune here now.